Digitalization is the keyword for technology trends of today. Internet of Things to Blockchain, Robotics to Metaverse. Some of those trends makes daily life easy with connections, some of them creates digital beings of human, or like human.
However, quantum computing destroys that zeitgeist. Because it changes the know-how of classical digit structure, with quantum properties. One of the two main properties is superposition, which makes quantum bit, or qubit has parts of zeros and ones at the same time. Another one is called entanglement, which provides knowing the state of qubit at somewhere large distance with the nature of superposition.
For visualizing qubits geometrically, Bloch sphere is used. It gives a geometrical space that makes seeing complex components possible. Qubits are represented as a 1-norm long state vector in Bloch sphere.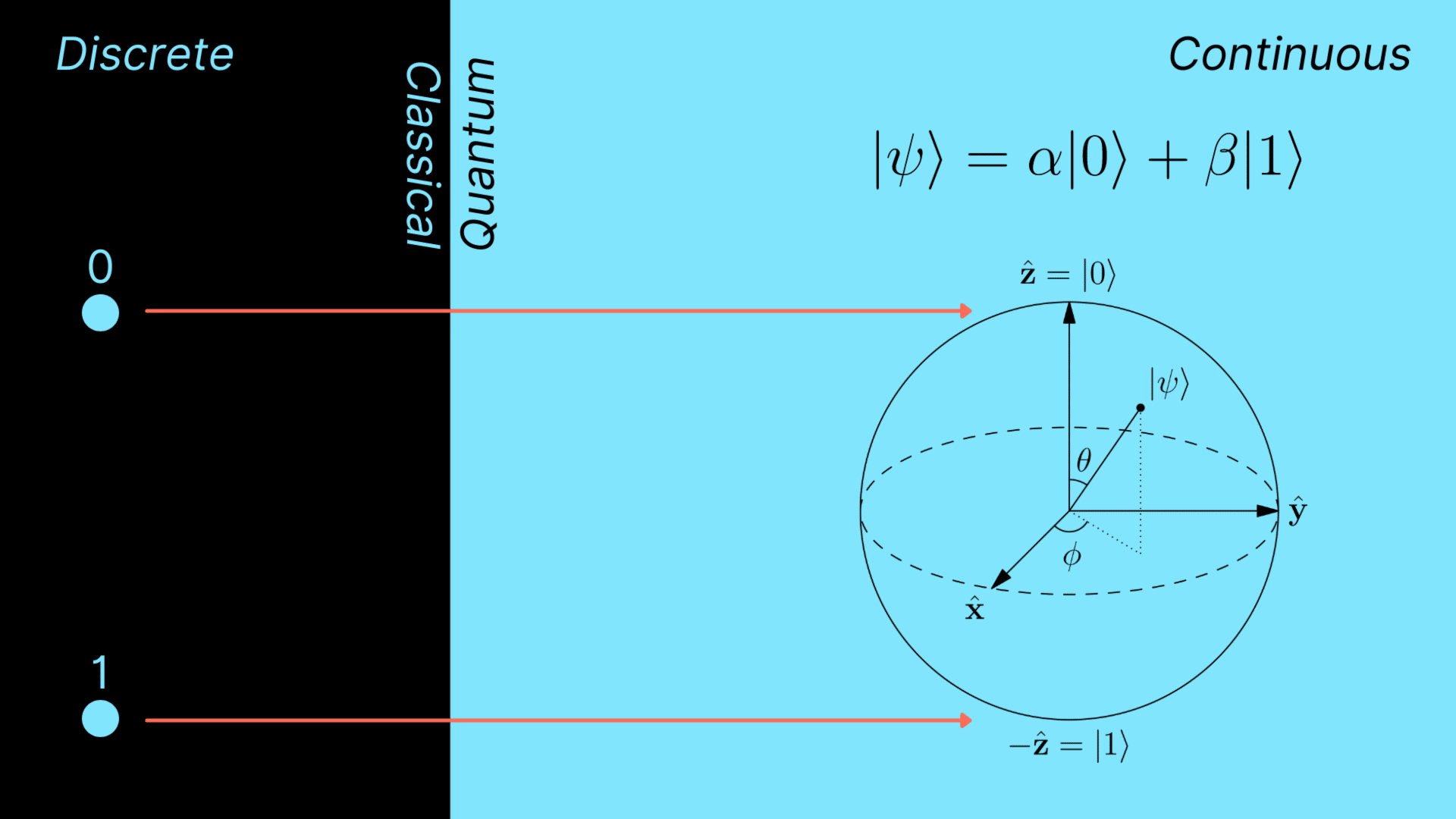 Quantum computers are in their ENIAC type early-stage era yet, but effects are seen on some areas like chemistry, risk management, or machine learning. Out of those, let's dream about this sci-fi thing's possible effects on another sci-fi thing; brain-machine interface.
Brain-machine interface (BMI) technology is one of the furthest steps for digitalization. In the end-user level, this technology means transhumanism, which is fully science and technology integrated society. For interfacing the human brain into machine, firstly electromagnetic signals are taken from the brain. These signals are divided as alpha, beta, theta, and gamma in terms of their frequency. Then, the signals are preprocessed to be encoded as vectors and classified by machine learning algorithms. Finally, the classified vectors are going to machines, computers etc. If quantizing the brain-machine interface is a need, quantizing those steps is needed.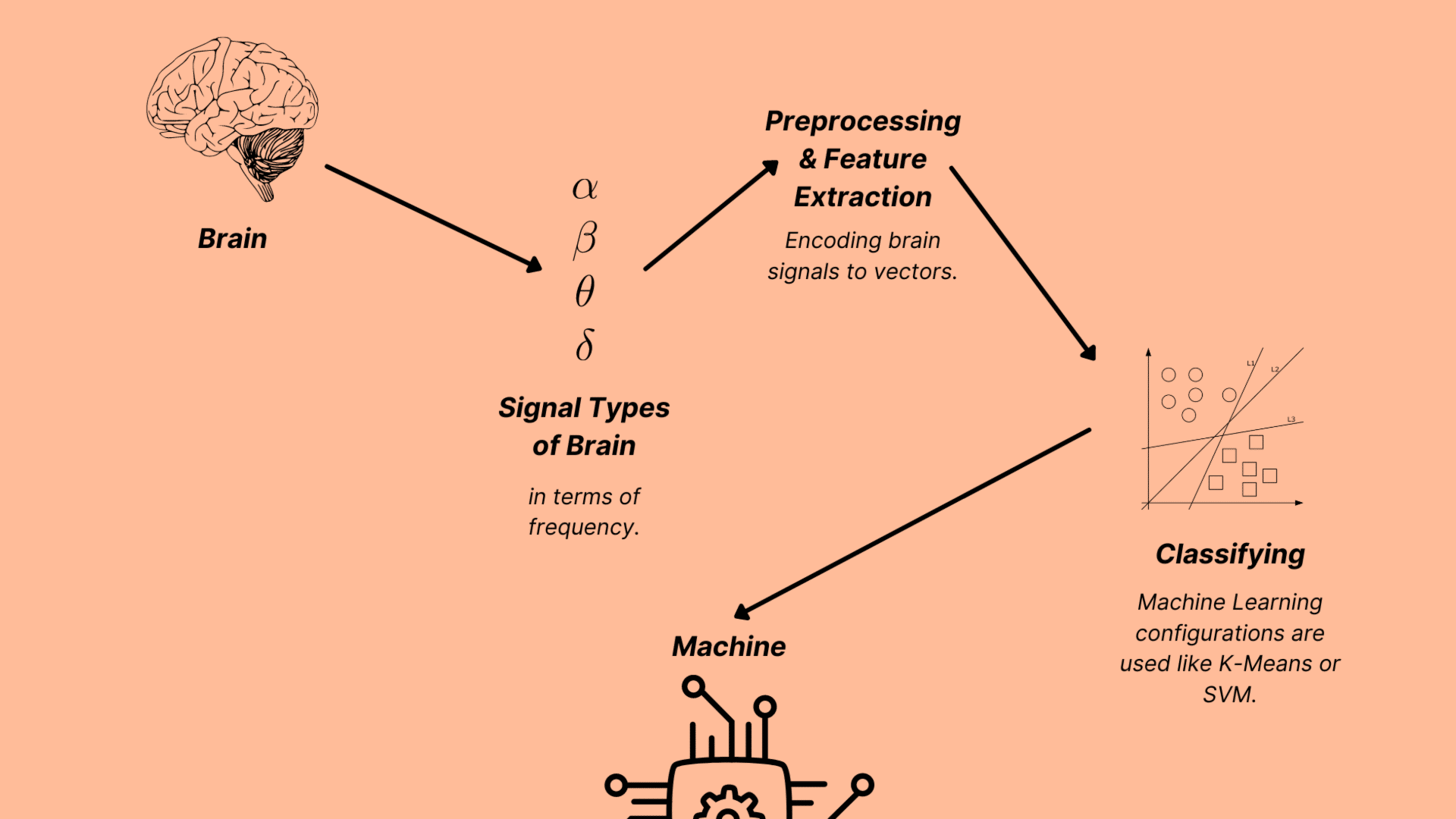 Machines like me, machines like quantum
That part is one of the parts has work on progress; brain-controlled quantum computers. If making BMI quantum is wanted, integrating quantum computer is absolutely urgent.
In early 2022, there's an academic work that has been the subject of some tech blog posts. In that work, statement of qubits is controlled by brain activity, with using classical BMI and IBM's open quantum simulators as media.
Because quantum computers are in the early stages of their own pathway, the usefulness of quantizing the machine endpoint can be discussed. In addition, in the quantum roadmap of brain-machine interface, just making computers quantum isn't enough.
Quantizing the classification
This section needs a little technical explanation.
Quantum machine learning (QML) is a trendy thing for quantum computing right now. It is born from the idea of mathematical similarity between machine learning and quantum computers. In both, a number array is multiplied by a number matrix, both are linear algebra, basically.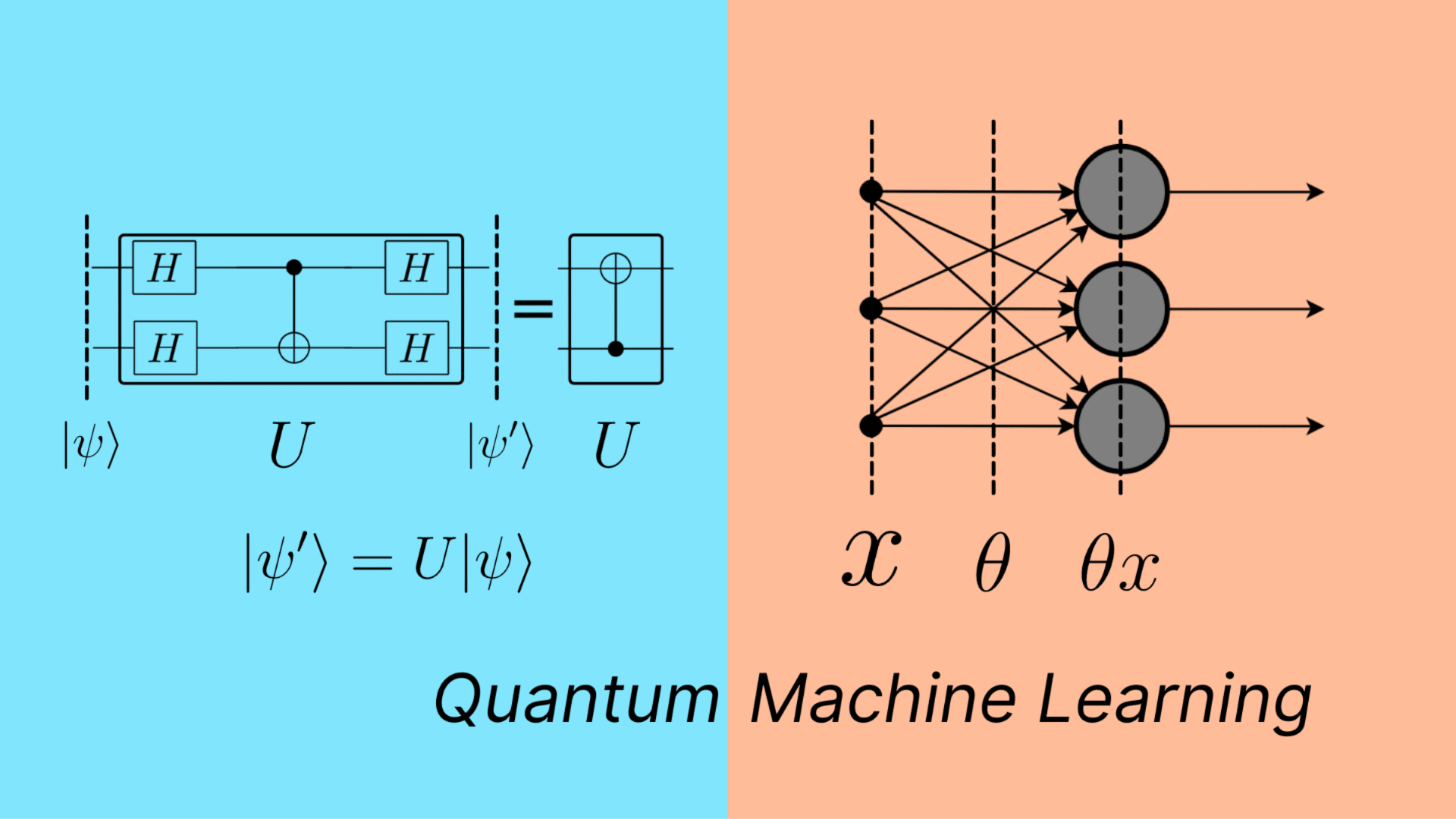 For creating quantum machine learning algorithms, the need is matrix type with variability in quantum algorithms, which changes iteratively, step-by-step. These variables are in Bloch sphere, these are rotation angles. This type of quantum algorithms has many names, such as ansatz, or variable quantum algorithms (VQA).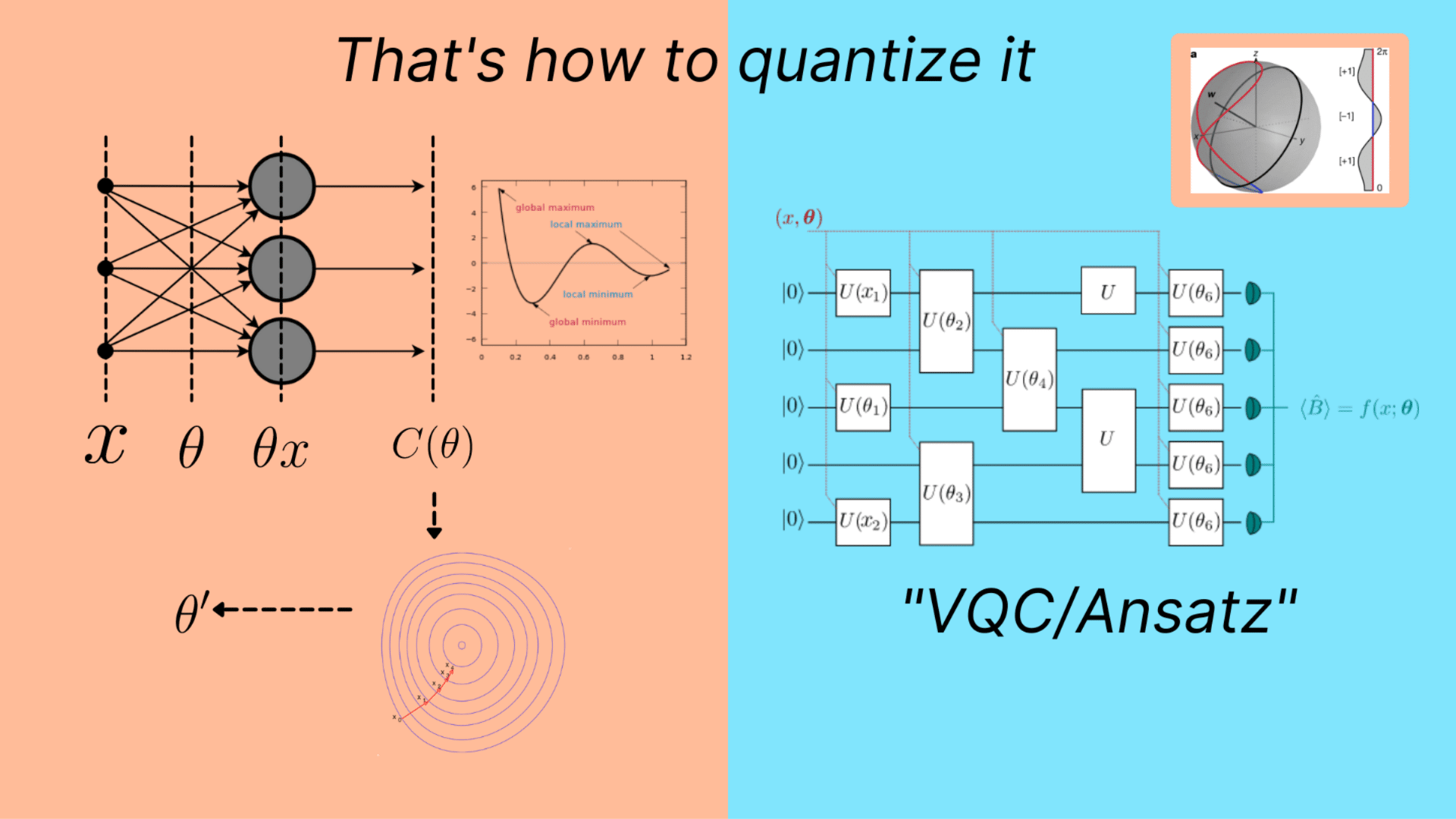 On classification process of BMI, classical machine learning configurations are used like support vector machines (SVM), or K-Means. Trying to replace classical classifiers with quantum ones makes sense in thinking of today's statement of QML. In the possibility of encoding the brain signals to quantum state vector in Bloch sphere, quantizing the classification is completed.
Do androids dream of a quantum sheep?
It can be said that quantum configurations of learning algorithms are more human-like for simulating the brain. So, let's reverse the argument; can the data flows in the brain be quantum?
"Quantum brain" term sounds like something parapsychological. However, if the whole universe works in quantum mechanics, human brain works in too, so the cognitive processes must work in quantum logic.
Proof of quantum cognitive processes is waiting for a solid, scientific infrastructure. It maybe will come from quantum biological phenomena in neurons, maybe from a more analogous look to brain signals, maybe from a different unexpected disciplinary. All in all, there is a question mark that stands by to be answered.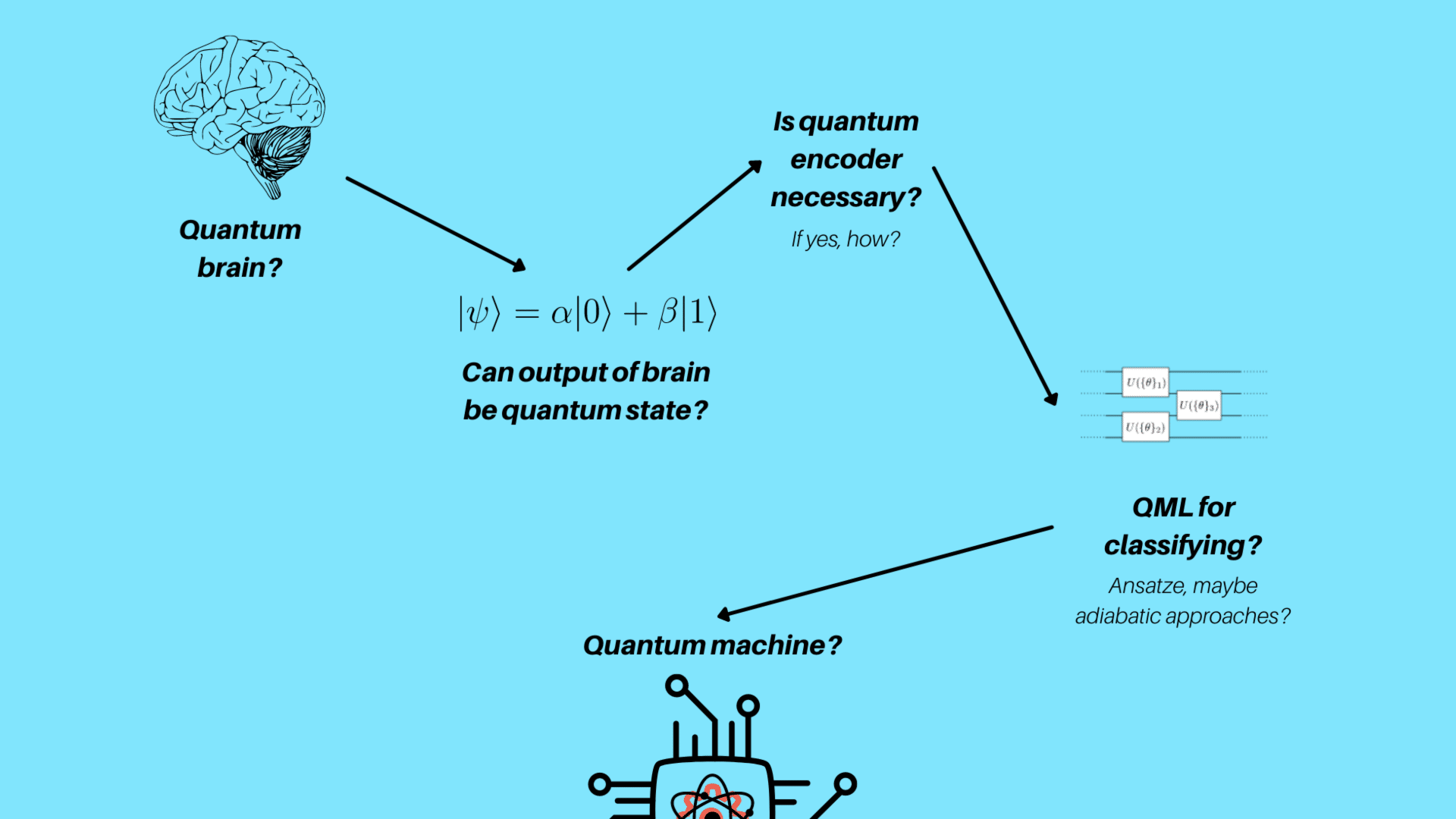 Quantum computers and brain-machine interfaces have a long way to go. In the point these ways are crossed, humankind might find in a different world itself. If some question marks will be solved, society will go one step forward, like all the revolutions in history.